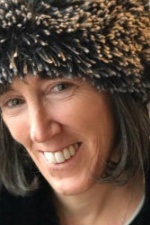 Jane West, LPC, ECSE, is a mental health professional and educator specializing globally in early childhood issues. She runs Heart of the West Counseling, LLC, a company that provides therapeutic services to families and consulting services to early childhood programs and foundations. Both a Harris Fellow in Child Development and Infant Mental Health at the University of Colorado's Child Psychiatry Department and a fellow of the Leaders of the 21st Century program at ZERO TO THREE, West was responsible for shaping the early years of Early Childhood Partners' coaching and consultation programs in the mountains of Colorado, and is an active consultant and speaker on such topics of early childhood toxic stress and resilience. 
She is also an internationally accomplished journalist and an Emmy-award winning producer of documentaries for PBS and the BBC. In 2013, West launched an international donor-advised fund to support the development of early childhood mental health systems and workforce capacity in under-resourced areas of the world. The Two Lilies Fund shines a spotlight through its program development and public awareness campaigns (using film and podcasting) on model projects that are designed to strengthen the social and emotional development of young children and their caregivers. West is also an active member of Elevate Children, a global collaborative funders group.
Recent Posts by Jane West
Full video and powerpoint presentations from "Making your beat an ECD beat: How to inject ECD into every beat"; July 1, 2018.