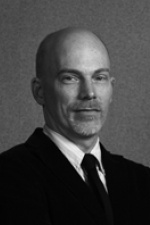 Robert Worth is a staff writer for The New York Times Magazine.
He first moved to the Middle East in 2003 to cover the Iraq war, and remained in Baghdad until 2006. He then became the paper's Beirut bureau chief, reporting from across the region. Since 2011, he has written narrative accounts of the ongoing upheavals in Egypt, Libya, and Yemen for The Times Magazine and the New York Review of Books. He was born and raised in New York City, and now lives in Washington D.C. with his wife and two sons.
Recent Posts by Robert Worth
This extraordinary report offers an intimate portrait of the effects of torture, trauma and survivor guilt on both victims and perpetrators in post-war Libya. Judges called it "uniquely balanced" and "sophisticated" in examining the "ambiguity between victors and victims" in the chaos of war. Originally published in the New York Times Magazine in May, 2012.