Scar Tissue: One Crime. Two Writers. Eighteen Years.
October 24, 2012
On November 8 at Columbia University, a conversation with writer and scholar Emily Bernard and Dart Center executive director Bruce Shapiro, both survivors of a brutal attack nearly two decades ago.
WHAT:
On August 7, 1994, a deranged man brutally stabbed seven people in a New Haven cafe. Award-winning writers Emily Bernard and Bruce Shapiro, both critically injured that night, pondered the attack in essays written nearly two decades apart. Join them for a conversation about crime, memory, and the long shadow of violence, moderated by Nicholas Lemann, dean of Columbia Journalism School.
WHERE: 
Columbia Journalism School, 2950 Broadway, New York, NY, World Room, 3rd Floor
WHEN: 
November 8, 2012; 6:00 - 8:00 PM
SPEAKERS: 
Emily Bernard Associate Professor, English and ALANA U.S. Ethnic Studies, University of Vermont
Bruce Shapiro Executive Director, Dart Center for Journalism and Trauma
Moderated by: Nicholas Lemann Dean, and Henry R. Luce Professor of Journalism, Columbia Journalism School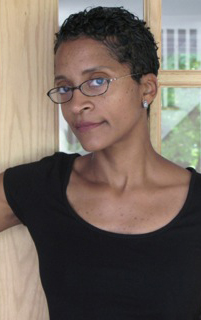 Emily Bernard is the author of "Carl Van Vechten and the Harlem Renaissance: A Portrait in Black and White." Her other books include "Remember Me to Harlem: The Letters of Langston Hughes and Carl Van Vechten" (2001), which was a New York Times Notable Book of the Year. "Some of My Best Friends: Writers on Interracial Friendship" (2004) was chosen by the New York Public Library as a Book for the Teen Age. "Michelle Obama: The First Lady in Photographs" (2009), a book she co-authored with Deborah Willis, received a 2010 NAACP Image Award. Her essays have been published in several anthologies and journals, such as American Scholar, Oxford American Magazine, Reader's Digest, Best American Essays, Best African American Essays, and Best of Creative Non-Fiction. She has received fellowships from the Alphonse A. Fletcher Foundation, Yale University, the Ford Foundation, the National Endowment for the Humanities, and the W. E. B. DuBois Institute at Harvard University. She is an associate professor of English and ALANA U. S. Ethnic Studies at the University of Vermont.
Her essay "Scar Tissue" appeared in the summer 2012 edition of The American Scholar.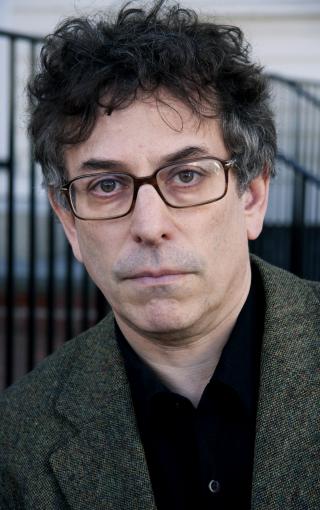 Bruce Shapiro is Executive Director of the Dart Center for Journalism & Trauma. An award winning reporter on human rights, criminal justice and politics, Shapiro is a contributing editor at The Nation magazine and U.S. correspondent for Late Night Live on the Australian Broadcasting Corporation's Radio National. As an investigative journalist and commentator, Shapiro has covered terrain ranging from inner-city neighborhoods to the chambers of the U.S. Supreme Court. In the mid-1990s, he began extensive reporting on crime victims and American society, and documented the intersection of politics and violence on issues ranging from capital punishment to combat trauma. He was national correspondent for Salon.com and has written for the New York Times Magazine, the Los Angeles Times, The Guardian and numerous other publications worldwide. Shapiro's most recent book is "Shaking the Foundations: 200 Years of Investigative Journalism in America" (Nation Books). He is co-author of "Legal Lynching: The Death Penalty and America's Future," with Rev. Jesse Jackson and Rep. Jesse Jackson Jr. (New Press). He teaches investigative journalism at Yale University, and has been featured as a commentator on the BBC, CNN, Fox News and NPR.
His essay "One Violent Crime" appeared in The Nation on April 3, 1995.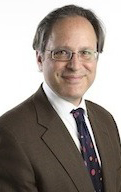 Nicholas Lemann is Dean and Henry R. Luce Professor of Journalism at Columbia Journalism School. He began his journalism career as a 17-year-old writer for an alternative weekly newspaper there, the Vieux Carre Courier. He graduated magna cum laude from Harvard College in 1976, where he concentrated in American history and literature and was president of the Harvard Crimson. After graduation, he worked at the Washington Monthly, as an associate editor and then managing editor; at Texas Monthly, as an associate editor and then executive editor; at The Washington Post, as a member of the national staff; at The Atlantic Monthly, as national correspondent; and at The New Yorker, as staff writer and then Washington correspondent.
On September 1, 2003, he became dean of the Graduate School of Journalism at Columbia University. Lemann continues to contribute to The New Yorker as a staff writer. He has published five books, most recently "Redemption: The Last Battle of the Civil War" (2006); "The Big Test: The Secret History of the American Meritocracy" (1999), which helped lead to a major reform of the SAT; and "The Promised Land: The Great Black Migration and How It Changed America" (1991), which won several book prizes. He has written widely for such publications as The New York Times, The New York Review of Books and lectured at many universities. Lemann serves on the boards of directors of the Authors Guild, the National Academy of Sciences' Division of Behavioral and Social Sciences and Education, and the Academy of Political Science, and is a member of the New York Institute for the Humanities. He was named a fellow of the American Academy of Arts and Sciences in April, 2010.