Speaker Bios: Covering Children & the Syrian Refugee Crisis
October 31, 2018
Speaker bios for the Dart Center's upcoming reporting institute on early childhood trauma, resilience and the developing brain, with a special focus on the Syrian refugee crisis.

Her Royal Highness Princess Rym Ali founded the Jordan Media Institute (JMI), a non-profit institution whose aim is to establish an Arab center of excellence for journalism education with a Master's program at its core. She is also a member of the Board of Commissioners of the Royal Film Commission of Jordan.
Prior to marrying HRH Prince Ali Bin Al Hussein, Princess Rym worked extensively for international broadcasters including CNN, where she began as a producer in 1998 and later worked as a Baghdad correspondent from 2001 until 2004. She developed her portfolio working for the BBC, Dubai TV, Bloomberg TV, Radio Monte-Carlo Moyen-Orient and United Press International-UPI.
In 2011, Princess Rym Ali received a prestigious Alumni Award from the Columbia University School of Journalism. That year, she was also awarded the "Best International Journalist" prize at the 32nd Ischia International Journalism Awards Ceremony in Italy, as well as the French Knight of the Legion of Honor decoration from the French government. In 2012, the Global Thinkers Forum awarded Princess Rym Ali the Excellence in Media Award. And in November 2013, Princess Rym Ali received a PhD honoris causa from Coventry University in England for her contribution to the field of Journalism and Media.
A graduate of Columbia University's Graduate School of Journalism, Princess Rym Ali also holds a MPhil in Political Science from the Institut d'Etudes Politiques in Paris and a MA in English Literature from the Sorbonne.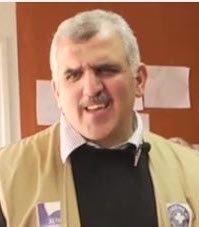 Mohammad Abo-Hilal, MD, is a clinical psychiatrist who founded Syria Bright Future to help Syrian refugees, particularly children. Its programs include one-on-one therapy and group sessions that try to help children cope with nightmares and flashbacks.
Syria Bright Future  organization also offers activities to help children deal with the day-to-day challenges of being refugees. In the Za'atari Refugee Camp, Syria Bright Future provides awareness sessions for teenagers on underage marriage and gender-based violence, and safe spaces for younger children to play.
Himself a refugee, Abo-Hilal fled Syria in 2011 after being arrested and tortured by the government of President Bashar al-Assad.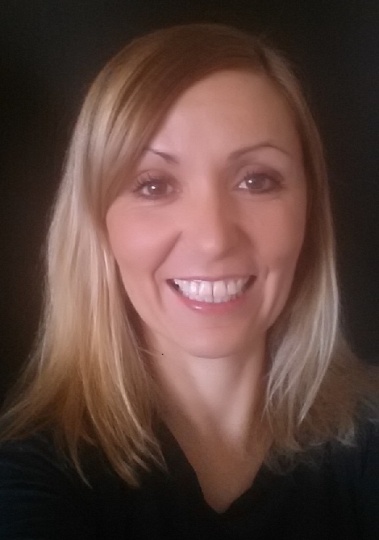 Marcia Brophy, PhD, MsC, is a Child Psychologist, and Wellbeing and Mental Health Specialist working in this field for over 15 years. She is currenly working as Global Mental Health & Psychosocial Support Advisor for International Medical Corps, supporting the organisation's global leading role in the advancement of mental health from emergency response through to long-term development in humanitarian settings. 
Prior to this Marcia spent three years as Senior Regional Mental Health & Psychosocial Support Specialist (Middle East & Eurasia) for Save the Children International, based in Amman, Jordan.  Her role as Regional MHPSS Specialist was to ensure access among children, youth and families affected by the conflict in the Middle East to high quality and well-coordinated MHPSS programming. During this time Marcia co-authored four key reports highlighting the mental health needs of children and adolescents growing up in the Syria crises; in Iraq post-ISIS; and in Gaza.  She has also worked as a Mental Health Specialist for refugee communities for UNHCR based in Bangladesh; Regional Technical Advisor for ChildFund International based in Sri Lanka, advising on their youth programmes across Asia; and as a Mental Health Training Advisor in Jaffna, North of Sri Lanka for the Sri Lankan Government's Department of Health. Marcia holds a M.Sc. and Ph.D. in developmental psychology from the Institute of Education and the Social, Genetic and Developmental Psychiatry Research Centre, Institute of Psychiatry, Kings College, London, U.K. respectively.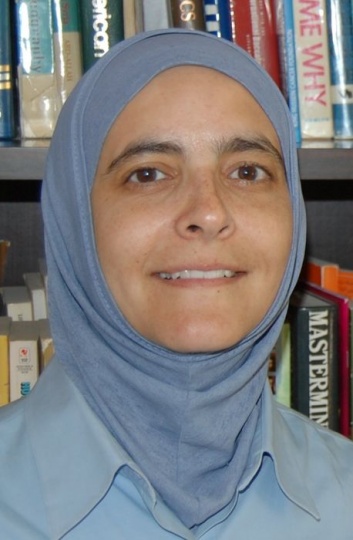 Rana Dajani, PhD, has developed a community-based model to encourage children to read for pleasure, We Love Reading (WLR). Based in Jordan, WLR has spread to more than 30 countries across the globe and has received numerous honors, including the 2009 Synergos award for Arab world social innovators, membership to the Clinton Global Initiative in 2010, the Library of Congress Literary Award for Best Practices in 2013, the 2014 WISE Qatar Award, the 2014 King Hussein Medal of Honor, a 2015 honor for the 50 Most Talented Social Innovators at the World CSR Congress, the 2015 OpenIDEO top idea for refugee education and a 2015 Star Award for education impact. 
Dajani has been an Eisenhower fellow, a two-time Fulbright alumnus, an Associate Professor and Director of the center of studies at the Hashemite University in Jordan, a visiting professor at the Yale Stem Cell Center, a visiting scholar at the University of Cambridge and a visiting professor at the Stem Cell Therapy center in Jordan. Her lab is comprised of world experts on the genetics of Circassian and Chechan populations in Jordan, focusing on diabetes and cancer. Dajani spearheaded the effort to establish a law for stem cell research ethics in Jordan, and is a strong advocate for the theory of biological evolution and of its compatibility with Islam.
Dajani is a consultant to the higher council for science and technology in Jordan. She has written in Science and Nature about women and science in the Arab world, and is on the UN Women Jordan advisory council. She has established a network for women mentors and mentees and received the PEER Award for the model Three Circles of Alemat. In 2014, she was chosen as one of the 20 most influential women scientists in the Islamic world, and in 2015, among the 100 most powerful women in the Arab world and elected to the women in science hall of fame. She was awarded the King Hussein Cancer & Biotechnology Institute award in 2009, and the 2017 Global Change maker Award from IIE/Fulbright.
She has a Ph.D. in molecular biology from the University of Iowa.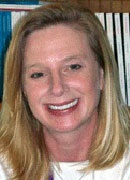 Stacy Drury, MD, PhD, is a clinician scientist focused on the life-long effects of early child adversity, including child maltreatment. She co-directs the Stress Environment Research Collaborative in Health Disparities (SERCH) at Tulane University and serves as the Associate Director of the Tulane Brain Institute. She is also the Vice Chair of Research in the Department of Pediatrics and holds the Remigio Gonzalez, M.D. endowed professor of Child Psychiatry. She also directs the genetic and epigenetic studies of the on-going Bucharest Early Intervention Project.
Drury explores how the interaction of genetic and epigenetic factors with early experience shapes neurodevelopment and long term health outcomes in children. Her clinical practice and translational research focuses on improving long-term outcomes in at-risk children and infants through an enhanced understanding of the interaction between early life experiences, the stress response systems, child health and neurodevelopment. She is the director of the Behavioral and Neurodevelopmental Genetics Laboratory (BANGL), which includes both a molecular genetics basic science "wet" laboratory and a translational research program.
She holds a B.A. in Religious Studies & Biology from the University of Virginia, an M.S. in Human Genetics from the University of Michigan, a Ph.D. in Genetics and Biometry from Louisiana State University Health Center and an M.D. from the same institution.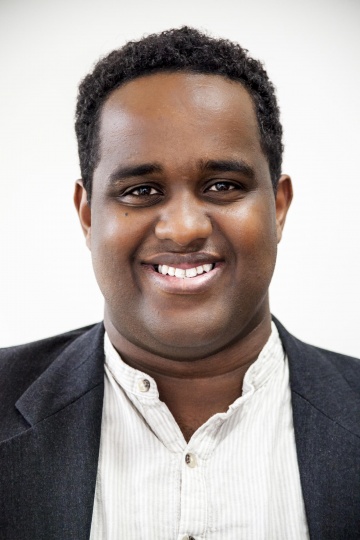 Ismail Einashe is a feature writer and investigative journalist who primarily reports on migration and refugee issues. He has written for The Sunday Times, The New York Times, The Guardian, The Atlantic, The Nation, BBC, NPR, Prospect and The National, among many other places. He has worked for BBC Radio Current Affairs and presented on BBC Radio. 
He is a 2017 Ochberg Fellow at the Dart Center for Journalism and Trauma at Columbia University Journalism School and an associate at the Cambridge University Migration Research Network (CAMMIGRES). He sits on the editorial board of Tate Etc. the magazine of the Tate Museums which has the largest print circulation of any art magazine in the world.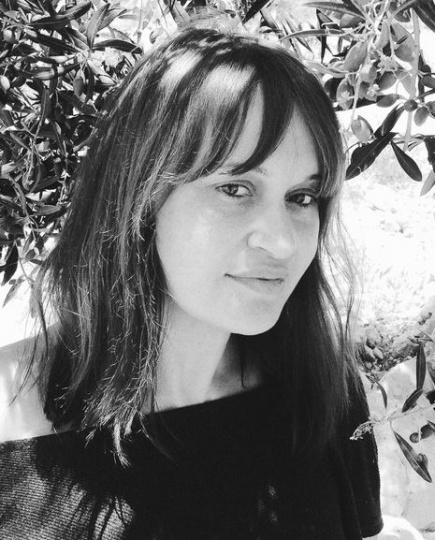 Tanya Habjouqa is an award-winning photographer, journalist and educator based in East Jerusalem. Her practice links social documentary, collaborative portraiture and participant observation. Her principal interests include gender, representations of otherness, dispossession and human rights, with a particular concern for ever-shifting sociopolitical dynamics in the Middle East. Trained in journalism and anthropology with an MA in Global Media and emphasis on Middle East Politics from University of London SOAS, Habjouqa produces in-depth narratives that offer nuanced alternatives to mainstream media depictions of her subjects.
Habjouqa's project Occupied Pleasures received support from the Magnum Foundation and achieved a World Press Photo award in 2014. Culminating in a namesake book by FotoEvidence, it was heralded by TIME magazine and the Smithsonian as one of the best photo books of 2015. Habjouqa's work has been exhibited worldwide and is in the collections of MFA Boston, Institut du Monde Arab, and the Carnegie Museum of Art. She is a founding member of Rawiya, the first all-female photography collective from the Middle East.
She is a mentor for the educational initiative Arab Documentary Photography Program, organized by the Magnum Foundation, Prince Claus Foundation, and AFAC.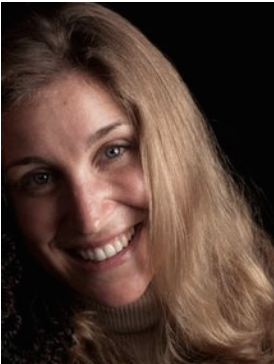 Katie Murphy is a senior technical advisor for Early Childhood Development at the International Rescue Committee. Murphy has more than 15 years of experience working in the field of early childhood development, education, and sustainable development. She began her career as a Peace Corps volunteer in El Salvador, where she lived in a rural community for two years, teaching in a rural school and developing health education and income generation projects. Murphy first worked with the IRC in 2005 as the Education Manager in Chad, supporting Darfurian refugees in building and improving educational and recreational programs for children and youth.
After returning to the U.S., she began working at the Earth Institute at Columbia University, where she became the Deputy Director of the Global Master's in Development Practice Secretariat. Currently a Ph.D. candidate in applied psychology and human development at the University of Pennsylvania, Murphy has conducted research in early childhood development in Central America, Colombia, India, Kenya, Mexico, and Thailand. She has a B.A. from The Johns Hopkins University, an M.P.H. from the University of Pennsylvania, and an M.Ed. in international education policy from Harvard University
Bruce Shapiro is Executive Director of the Dart Center for Journalism and Trauma, a project of Columbia University Graduate School of Journalism which encourages innovative reporting on violence, conflict and tragedy worldwide.
An award-winning reporter on human rights, criminal justice and politics, Shapiro is a contributing editor at The Nation and U.S. correspondent for Late Night Live on the Australian Broadcasting Corporation's Radio National.
He is also Senior Executive Director for Professional Programs at Columbia Journalism School. His books include Shaking the Foundations: 200 Years of Investigative Journalism in America and Legal Lynching: The Death Penalty and America's Future.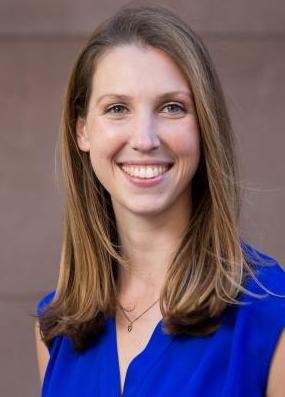 Sarah Stillman, a staff writer for The New Yorker, directs the Global Migration Project at Columbia University's Graduate School of Journalism. She was recently awarded a MacArthur Fellowship. Stillman has won a National Magazine Award and Overseas Press Club Award for her reporting from Iraq and Afghanistan on labor abuses and human trafficking on U.S. military bases there. Her reporting on the high-risk use of young people as confidential informants in the war on drugs received a George Polk Award and the Molly National Journalism Prize. She has written on topics ranging from civil forfeiture to amateur drone-builders, Mexico's drug cartels to Bangladesh's garment factory workers. Her recent work has been honored with the Michael Kelly Award for the "fearless pursuit and expression of truth," the Overseas Press Club's Joe & Laurie Dine Award for International Human Rights Reporting, and the Hillman Prize for Magazine Journalism.
Before joining The New Yorker, Stillman wrote about America's wars overseas and the challenges facing soldiers at home for the Washington Post, The Nation, newrepublic.com, Slate.com, and theatlantic.com. She co-taught a seminar at Yale on the Iraq war, and also ran a creative-writing workshop for four years at the Cheshire Correctional Institution, a maximum-security men's prison in Connecticut.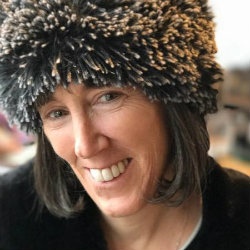 Jane West, LPC, ECSE, is a mental health professional and educator specializing globally in early childhood issues. She runs Heart of the West Counseling, LLC, a company that provides therapeutic services to families and consulting services to early childhood programs and foundations. Both a Harris Fellow in Child Development and Infant Mental Health at the University of Colorado's Child Psychiatry Department and a fellow of the Leaders of the 21st Century program at ZERO TO THREE, West was responsible for shaping the early years of Early Childhood Partners' coaching and consultation programs in the mountains of Colorado, and is an active consultant and speaker on such topics of early childhood toxic stress and resilience. 
She is also an internationally accomplished journalist and an Emmy-award winning producer of documentaries for PBS and the BBC. In 2013, West launched an international donor-advised fund to support the development of early childhood mental health systems and workforce capacity in under-resourced areas of the world. The Two Lilies Fund shines a spotlight through its program development and public awareness campaigns (using film and podcasting) on model projects that are designed to strengthen the social and emotional development of young children and their caregivers. West is also an active member of Elevate Children, a global collaborative funders group.