2022 Dart Award Final Judging Committee
The final judging committee selected two Dart Award winners and three honorable mentions.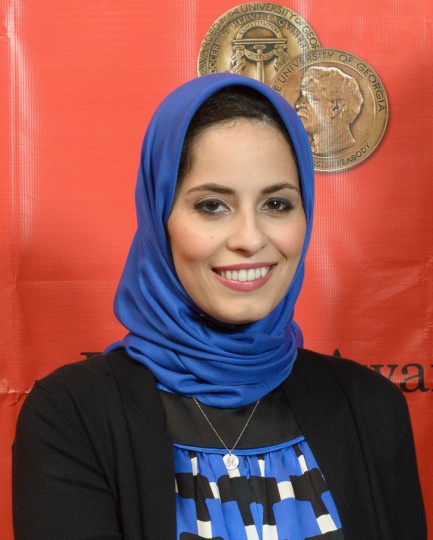 Laila Al-Arian is a Washington DC-based journalist and the executive producer of Fault Lines, an award-winning current affairs program on Al Jazeera English. She has produced documentaries on subjects ranging from the impact of the heroin epidemic on children in Ohio to the devastating effect of the Trump administration's travel ban on two families in the Middle East, and an investigation into conditions inside factories in Bangladesh that produce goods for Walmart and Old Navy. She has been honored with two News and Documentary Emmy Awards, 15 Emmy nominations, a Peabody Award, a Robert F. Kennedy Award in journalism and a National Headliner Award. Her reporting has been picked up by the Rachel Maddow Show, Last Week Tonight with John Oliver, The Daily Show and the Huffington Post, among others.
Prior to joining Fault Lines, Al-Arian worked as a news producer for Al Jazeera English, covering everything from Guantanamo Bay's youngest detainee to the resettlement of Iraqi refugees in the US. She received a BA in English literature from Georgetown University and an M.S. from Columbia's Graduate School of Journalism. Her work has appeared in The Nation, the New York Times, Salon, The Independent, and other publications. She is co-author of the book Collateral Damage: America's War Against Iraqi Civilians.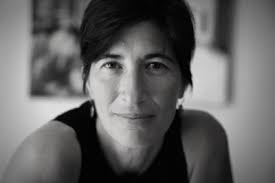 Samantha Broun is a Massachusetts-based, freelance audio journalist. Her reporting focuses on the personal and political impact of violent crime. Her radio documentary, "A Life Sentence: Victims, Offenders, Justice And My Mother" was honored with a 2016 Third Coast International Audio Festival Silver Award and a 2017 Dart Award, and was a finalist for a Peabody Award. Her two-part radio documentary, "Living With Murder" was one of eight Frontline features honored with a 2019 Gold Baton from the Alfred duPont-Columbia Awards. She was a 2021 Nieman Fellow at Harvard University.
In addition to her work as a journalist, for 14 years Sam served as the managing editor for the Peabody Award winning website, Transom.org which gives people the tools and inspiration to make their own radio stories. She also oversaw admissions and scholarships for Transom's on-the-ground workshops.
Prior to her career in radio, Sam worked with young people in mentoring and after school programs and at an alternative public school in Providence, RI.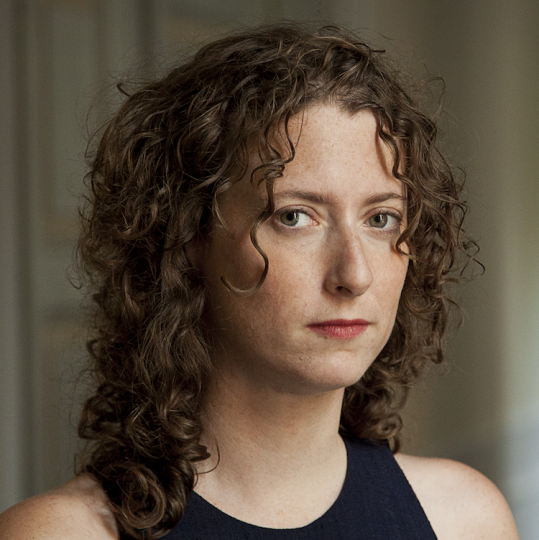 Jessica Bruder is a journalist who writes about subcultures and social issues. For her New York Times-bestselling book Nomadland, she spent months living in a camper van, documenting itinerant Americans who gave up traditional housing and hit the road full time, enabling them to travel from job to job and carve out a place in a precarious economy. Nomadland won the Ryszard Kapuściński Award for Literary Reportage and the Discover Award, and was a finalist for the J. Anthony Lukas Prize and the Helen Bernstein Book Award. Nomadland has now been translated (or is forthcoming) in 24 languages.
Bruder is also the author of Burning Book and, with co-author Dale Maharidge, Snowden's Box: Trust in the Age of Surveillance. Bruder has been teaching narrative storytelling at Columbia Journalism School and contributing to The New York Times for more than a decade. She has also written for New York Magazine, WIRED, Harper's Magazine, The Washington Post, The Associated Press, The International Herald Tribune, The New York Times Magazine and The Guardian. She was a staff reporter at The Oregonian.
She has a B.A. in English and French from Amherst College and an M.S. in magazine writing from Columbia Journalism School. Support for Bruder's work has come from fellowships at the Rockefeller Foundation's Bellagio Center, Logan Nonfiction Program, MacDowell and Yaddo.
Rachel Dissell has 20 years of experience as a local journalist. Her investigative pieces have changed laws, policies, hearts and minds. Currently she works with Cleveland Documenters and The Marshall Project. She formerly worked for The Plain Dealer.
Reinvestigating Rape, a series with reporter Leila Atassi, led to the testing of nearly 14,000 rape kits and investigations that resulted in indictments in more than 800 cold cases in Cleveland. Researchers built on the project's early discoveries to redefine the understanding of serial rape in Ohio and beyond. Toxic Neglect, a series with colleague Brie Zeltner, exposed Cleveland's poor track record for investigating when children were lead poisoned. The series sparked a community wide effort to proactively protect children from the toxin, including a grassroots citizen petition drive and the formation of a coalition of more than 300 public, private and philanthropic partners who worked to pass a law that requires all rental homes in the city to be inspected for lead hazards.
Dissell is a two-time winner of the Dart Award. Case Closed, her series with Andrea Simakis, explored the systemic failures of Cleveland police through the experience of a woman who had to solve her own rape won the award in 2020. Her series, Johanna: Facing Forward, won the 2008 Dart Award. Dissell was a 2016 Dart Center for Journalism and Trauma Ochberg Fellow and has received training in the neurobiology of trauma and trauma-informed interviewing and storytelling techniques and ethics. Dissell has led and participated in multidisciplanary trainings for law enforcement, nurses and advocates and community groups for End Violence Against Women International and the National Center for Victims of Crime. She also has taught emerging journalists at her alma mater, Kent State University.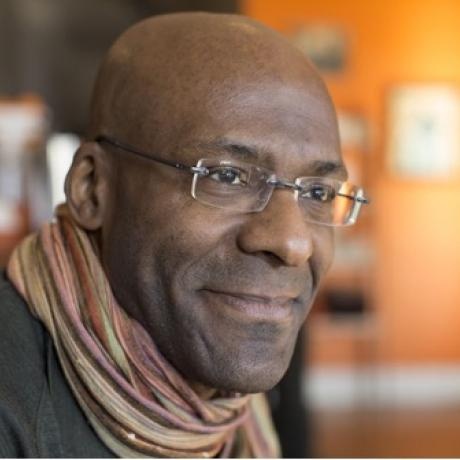 Brian Palmer is a multimedia journalist whose work has appeared in The New York Times, the Nation, Smithsonian magazine, and on the Root, PBS, and Reveal radio, among others. He received the Peabody Award, National Association of Black Journalists Salute to Excellence Award, and the Online Journalism Award for "Monumental Lies," a 2018 Reveal radio story about public funding for Confederate sites.
Before becoming a freelancer in 2002, Palmer served in a number of staff positions: Beijing bureau chief for U.S. News & World Report, staff writer at Fortune, and on-air correspondent at CNN. He began his career as a fact-checker for The Village Voice. In 2008, Palmer was awarded a Ford Foundation grant for Full Disclosure, a video documentary about his three media embeds in Iraq with U.S. Marines.
Palmer is currently the Joan Konner Visiting Professor of Journalism at Columbia University Graduate School of Journalism. He earned his bachelor's in East Asian studies from Brown University and his master's in photography from the School of Visual Arts.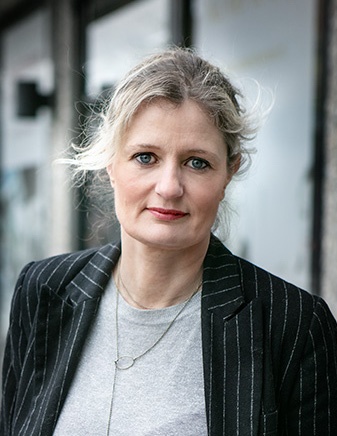 Marit Sijbrandij, PhD, is a Professor in Clinical Psychology at Vrije Universiteit Amsterdam and Director of the World Health Organization Collaborative Center for Research and Dissemination of Psychological Interventions. She conducts research into public mental health interventions to prevent and treat mental disorders among populations exposed to trauma and adversities. Sijbrandij is coordinator of the Horizon 2020 STRENGTHS and RESPOND projects, examining scalable psychological interventions. She has authored or co-authored over 100 academic articles and book chapters,
Sijbrandij is the incoming-president-elect of the International Society for Traumatic Stress Studies.