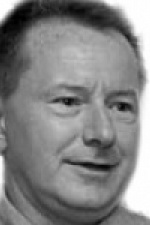 Alan Clark joined the Institute for War and Peace Reporting in 1994 after training as a journalist and reporting extensively from Indochina and East Asia. He provides leadership on monitoring and evaluation and assessment systems for IWPR and the media development sector through the Global Forum for Media Development (GFMD) of which IWPR is a founding member and co-chair.
Alan has also designed and implemented innovative IWPR programs in the Balkans, the Caucasus, Central Asia, Afghanistan, Iran and the Philippines. For the Philippine Human Rights Reporting project on human rights reporting, Alan conceived of a novel approach: instead of immediately reaching out to journalists to participate in training and mentoring, he designed the program to start with a focus on building consensus and ownership among local organisations in support of a unified program.
Prior to IWPR, Alan was the media advisor for Eastern Europe and the Former Soviet Union at the Department for International Development. A finalist in the UK Press Gazette Regional Journalist of the Year and the Observer Young Travel Writer of the Year, he reported from Vukovar, just before it fell to Yugoslav federal and paramilitary forces in 1991. He frequently appears as a conflict and media analyst for BBC TV and Radio, CNN, Channel 4 News, ABC, CBC, Radio Ireland, Radio Netherlands, The Guardian, and others.
Recent Posts by Alan Davis
Everybody will end up losing if hate speech is left unchecked.