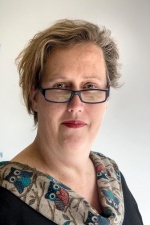 Alexandra Wake is an associate professor in Journalism at RMIT University and the elected President of the Journalism Education and Research Association of Australia. She is an active leader, educator and researcher in journalism. Her research, teaching and practice sits at the nexus of journalism practice, journalism education, equality, diversity and mental health. Dr Wake has taught journalism in Australia, South Africa, the Middle East, south-east Asia and the Pacific. Before turning full time to the academy, she spent more than 25 years working for broadcast and print international news agencies in Australia. Dr Wake has been an education advisor for Mindframe for Journalists since 2012 and was a Dart Centre for Journalism and Trauma Academic Fellow in 2011. 
Recent Posts by Alexandra Wake
When journalists capture images and share the stories of traumatised survivors of the Türkiye-Syria earthquake they face a moral dilemma: Should they put down their notebook or camera and offer to help? It seems like an obvious choice; what kind of person doesn't want to help someone who is suffering? But journalists have a job to do, and it's a different job to doctors and rescue workers.