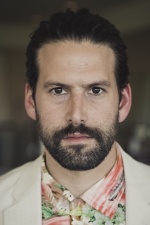 David Jacobson is a New York based cinematographer specializing in commercials and documentaries. He has shot for the Emmy award winning HBO miniseries, The Jinx and the Netflix series The Keepers as well as commercials, music videos and other narrative pieces. 
Recent Posts by David Jacobson
April 11, 2018 by

Neil Barsky

,

Jenny Carchman

,

Dawn Ostroff

,

David Remnick

,

Participant Media

,

Lindsey Megrue

,

Seth Bomse

,

Marley Cogan

,

Scott Morgan

,

David Jacobson

Employing the highest standards of video production, "We Are Witnesses" captures the enormity of the jail-court-prison complex, while keeping an intense focus on the individual lives affected and provoking dialogue around criminal justice reform. Judges praised its "innovative" approach to storytelling, exploring "multifaceted trauma" from "many different angles," and "refusing cliché at every level." The series was created by The Marshall Project in partnership with Participant Media, The New Yorker, and Condé Nast Entertainment, and ran on both The Marshall Project and The New Yorker websites.