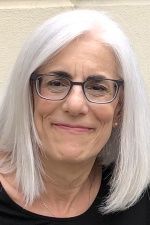 Ellen Stein Burbach spent her career as a newspaper and magazine editor, alongside thoughtful, gifted, gutsy journalists and storytellers producing stories that impacted lives and influenced policy. She has edited award-winning newspaper stories and series including "Road to Ruin" (Society of Professional Journalists, Sigma Delta Chi Award); "Guardian Angel" (Casey Medal for Meritorious Journalism) and "Tales from the Heart" (Reader's Digest 20 Best Reads of 2011). As a magazine editor, she earned National Magazine Award nominations in General Excellence and Public Service, as well as twice winning Regional Magazine of the Year.
Recent Posts by Ellen Stein Burbach
This multipart series focuses on rape survivor Sandi Fedor's efforts to track down the serial rapist who attacked her as she discovers that her trust has been betrayed by the indifference of an historically under-resourced Cleveland Police sex crimes unit. Judges praised the team for "successfully intertwining a visceral survivor's point of view narrative with traditional investigative reporting." They said the series "meticulously documents with photographs, video clips, audio recordings, public records, police documents, and prior investigative reporting" a "pattern of systemic police department failure dating back decades" which "enabled serial offenders like the man who attacked Sandi Fedor to evade justice for years." Originally published in the Plain Dealer on September 29, 2019.