Helen Zahos
Consultant and Contributor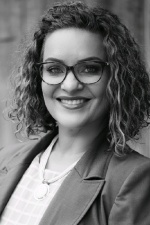 Helen Zahos is a specialist consultant with Dart Centre Asia Pacific. She is a Humanitarian, Emergency Nurse and Paramedic who has volunteered in disaster areas around the world and has cared for some of the world's most vulnerable people. Helen has volunteered in Iraq in IDP Camps, in Nepal after the earthquake and Philippines after the Typhoon, as well as assisting during the Syrian refugee crisis on the border of Greece.
Helen grew up on Groote Eylandt, a remote Island in the Gulf of Carpentaria in the Northern Territory of Australia. She completed her Nursing and Paramedic studies in Darwin where she was working in the Emergency Department and was involved with the Royal Darwin Hospital Response to the Bali Bombings. Since then she has worked in Emergency Departments in Tertiary hospitals; in Remote Indigenous Communities; attended Disaster Responses both locally and internationally; and worked with Asylum seekers and Refugees.
Recent Posts by Helen Zahos
Reporting a community tragedy can impact media workers, their managers, and their loved ones acutely. Those impacts can be potentially immediate, delayed or long-term. As each of these media workers – and their managers –  digest the ramifications, personal and professional, of this tragedy, the Dart Centre Asia Pacific is offering some tips and resources that may help them report ethically and safely.