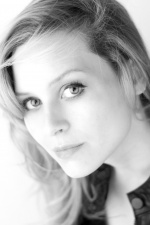 Jennifer Percy is a National Magazine Award winning author and a contributing writer at the New York Times Magazine. She's a MacDowell and Bread Loaf Writers' Conference fellow, a Pushcart Prize winner, and a recipient of a National Endowment for the Arts grant. She has an MFA fromthe Iowa Writers' Workshop and Iowa's Nonfiction Writing Program where she was an Iowa Arts Fellow. Percy currently teaches at Columbia's graduate writing program.
Recent Posts by Jennifer Percy
This story focuses on psychologist Jan Kizilhan, a German of Kurdish Yazidi origin, and recent graduates of his program in Psychotraumatology at the University of Duhok, Iraq who are working with Yazidi children returning to their families after years in ISIS captivity. Judges called the piece "explanatory reporting at its best," and praised the "equally matched excellence of the writing and photography." They noted the "lean narrative style that builds momentum with deft pacing and layering of personal and contextual details," and the "use of different visual techniques to convey in a metaphorical way the emotional inner turmoil of the children." Originally published in the New York Times Magazine on October 31, 2019.