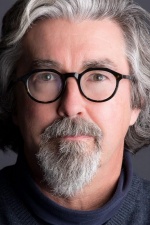 Joe Sexton was a senior editor at ProPublica until 2021. Before coming to ProPublica in 2013, he had worked for 25 years as a reporter and editor at The New York Times. Sexton served as metropolitan editor at the Times from 2006 to 2011, and his staff won three Pulitzer Prizes. From 2011 to 2013, Sexton served as the paper's sports editor, overseeing its coverage of the 2012 Summer Games in London and the Penn State sex abuse scandal, among other major stories.
Recent Posts by Joe Sexton
On December 1st, the 2022 Dart Awards honorees participated in a roundtable discussion about their craft, and approach to reporting complex stories.

Reporting Advice from Ian Urbina and Joe Sexton from The Outlaw Ocean Project

Judges described this project as "an incredible, daring feat of journalism" which took us "to the heart of a huge policy issue," "uncovering the details of abuse and holding authorities to account." They praised the team for its "vivid precision of detail" in painting a "full picture" of Candé's life, "his hopes and dreams" and "who he was outside of the atrocities he endured." They commended the reporting team for "zeroing in on a governmental entity that can do violence to so many people" – calling the project "heartbreaking and damning for the European Union" – while zooming out to "the climate migration crisis, one of the biggest stories of our time." Originally published by The Outlaw Ocean Project on November 28th, 2021.