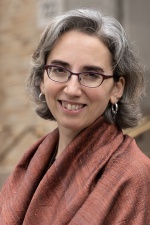 Monette Zard is the Director of the Forced Migration and Health Program and Associate Professor of Population and Family Health at the Columbia University Mailman School of Public Health. She is an expert on forced migration and human rights, and her work has spanned the fields of policy, advocacy and philanthropy. She has served as the Global Human Rights Program Officer at the Ford Foundation in New York and as Research Director at the International Council on Human Rights Policy in Geneva, Switzerland, a think tank focused on applied human rights research. Her work there explored issues of political violence and the human rights obligations of armed groups, economic and social rights and human smuggling.
From 2000-2003, she was a Policy Analyst at the Migration Policy Institute in Washington D.C. and held a visiting research fellowship in law at the Refugee Studies Centre, Oxford University. Prior to that, she directed the international refugee work of the Lawyers Committee for Human Rights, during which time her work focused on the use of legal strategies to strengthen refugee protection in Africa as well as the particular issue of how international law should deal with refugees and asylum-seekers accused of committing serious international crimes. She has consulted on international human rights and forced migration issues for a number of organisations including Amnesty International, the Brookings Institute, Human Rights Watch and the United Nations High Commissioner for Refugees. She holds a Law Degree from Cambridge University and a Masters degree in International Relations and Middle East Studies from the School of Advanced International Studies, John Hopkins University.
Recent Posts by Monette Zard
This session explored the legal rights of children and refugees and provided an overview of refugee and migration policies in different countries.