Pierre Kattar
Videographer and Photographer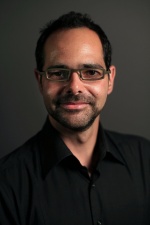 Pierre Kattar is a Lebanese-American video journalist and documentary filmmaker. He began his career at The Washington Post's website in 1998 as a multimedia web developer. He soon found a passion in online video journalism and learned to shoot, script, edit and narrate visual stories. Ten years later, Pierre began freelancing and worked with clients like The New York Times, Frontline, National Geographic, NPR and The Outlaw Ocean Project. He has reported on the election of President Barack Obama, the 2005 elections in Lebanon, Charlie Hebdo terrorist attacks in Paris, Black Lives Matter in Italy, a Hepatitis E epidemic in Nepal, genetically modified mosquitoes in Italy and migrant prisons in Libya. He's a native English speaker with fluent French and Italian with intermediate Arabic. His work has garnered numerous accolades including two Emmys, an Edward R. Murrow Award and the George Polk Award. He was named 2007 Editor of the Year by the White House News Photographers Association.
Recent Posts by Pierre Kattar
Judges described this project as "an incredible, daring feat of journalism" which took us "to the heart of a huge policy issue," "uncovering the details of abuse and holding authorities to account." They praised the team for its "vivid precision of detail" in painting a "full picture" of Candé's life, "his hopes and dreams" and "who he was outside of the atrocities he endured." They commended the reporting team for "zeroing in on a governmental entity that can do violence to so many people" – calling the project "heartbreaking and damning for the European Union" – while zooming out to "the climate migration crisis, one of the biggest stories of our time." Originally published by The Outlaw Ocean Project on November 28th, 2021.