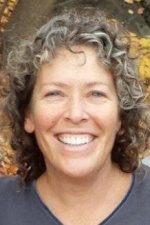 Ruth Padawer is a contributing writer at The New York Times Magazine, focusing on gender and social issues. She has freelanced for the radio show "This American Life," and her work has also appeared in The Guardian, USA Today, The Week, Marie Claire France, Haaretz Magazine, and Internazionale. Prior to her magazine work, she was a senior writer at The (Bergen) Record newspaper, where she wrote about gender, health, education and local politics.
Her work has been praised on the PBS television show "Media Matters" and the NPR radio show "On the Media," and in Columbia Journalism Review.
Recent Posts by Ruth Padawer
This tip sheet, drawing on interviews with nine leading women in journalism and other sources, offers strategies for recognizing, mitigating and addressing sexual harassment and other predatory behavior while reporting. It is not exhaustive, and is not a substitute for discussing challenging situations with colleagues.