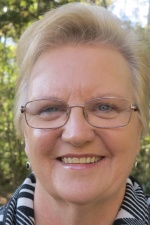 Trina McLellan has been a member of Dart Centre Asia Pacific since its inception and has previously served as a board director during its first five years before taking on the role as Acting Board Chair. She has been a working journalist and journalism educator since 1982 and has worked in print, online and radio. Trina currently works as a supervising producer with ABC News Digital, based in Brisbane, Queensland. Over the years, on Dart's behalf, Trina has delivered various forms of trauma awareness and trauma-informed interview skills training to tertiary students, community radio presenters, newsroom journalists and visiting overseas journalists (via an AusAid program) and, online, for the former Commonwealth Broadcasting Association. Trina has taught journalism and photojournalism students at the Queensland University of Technology, the University of Queensland, the University of Southern Queensland, the University of the Sunshine Coast and Griffith University. She has also prepared university journalism students to safely cover Brisbane's 2014 G20 Meeting and the 2018 Gold Coast Commonwealth Games. With a B.Bus-Comn (Journ), MA (Research), Trina's 2003 MA thesis – The Impact of News Reporting on Victims and Survivors of Traumatic Incidents – was described as "groundbreaking" in what was then an emerging field of Australian research.
Recent Posts by Trina McLellan
Journalists covering the recent earthquake in Turkey and war-ravaged Syria are witnessing widespread devastation and destruction, where tangled piles of metal and concrete are spread across a region beset by Syria's 12-year civil war and refugee crisis.

Working in frigid temperatures and confronting escalating dangers, journalists are documenting history from the frontline of the disaster. 

There are many other areas around the world, particularly in humanitarian crisis and conflict zones, where it is dangerous, even life-threatening, to practice journalism. The war in Ukraine provides another recent illustration of the vulnerability of journalists covering crisis situations. While it is impossible to mitigate all of the risks journalists on the frontline will be exposed to, there are certain things they can do to prepare for assignments in unstable and unpredictable environments.

This tip sheet from Dart Centre Asia Pacific provides ten tips for journalists and media workers that have been developed in conversation with experts who have responded to conflicts, disasters, and humanitarian disasters around the globe.