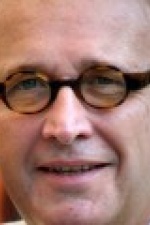 Al Tompkins is a senior faculty member for broadcast and online at The Poynter Institute. For nearly 30 years, he worked as a photojournalist, reporter, producer, anchor, assistant news director, special projects/investigations director, documentary producer and news director.
Tompkins has trained thousands of television news producers, reporters, photojournalists and managers in his One-Day Storytelling Workshops in 45 states, Canada, Denmark, Iceland and South Africa. He has taught and coached print newsrooms in the U.S. and abroad on how to build interactive news websites, how to use video more effectively online and how to manage ethical issues that arise online. Tompkins was inducted into the Kentucky Journalism Hall of Fame and in 2008 was awarded The Governor's Award, the highest honor given by the National Academy of Television Arts and Sciences. During his two and a half decades as a journalist, Tompkins has won the National Emmy, the Peabody Award (group award), the Japan Prize, the American Bar Association's Silver Gavel for Court Reporting, seven National Headliner Awards, two Iris Awards and the Robert F. Kennedy Award.
For almost ten years, thousands of people a day read his online journalism story idea column "Al's Morning Meeting" on Poynter.org. Tompkins is the author of the book Aim For The Heart: A Guide for TV Producers and Reporters, which was adopted by more than 90 universities as their main broadcast writing textbook. He co-authored four editions of the Radio and Television News Directors Foundation's Newsroom Ethics workbook.
Recent Posts by Al Tompkins
In this video, Al Tompkins presents: "Ethics & Practice when Reporting on Suicide."