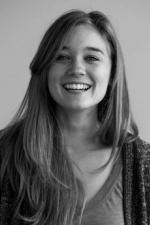 Arkasha Stevenson is a photojournalist currently based in Los Angeles. 
She earned a bachelor's degree in journalism from the University of North Carolina in December 2010. While attending school, she documented issues in the rural South, such as drug addiction and prostitution in Durham, N.C., and childcare in Elizabethtown, Ky.
For the last year and a half Stevenson has worked as a photography and video intern at the Los Angeles Times. In 2011 Stevenson won first place in the Hearst Journalism Awards Program National Photojournalism Championship. She was named the 2011 College Photographer of the Year by the North Carolina Press Photographers Association and was awarded first place for multimedia in the College Photographer of the Year competition.
Recent Posts by Arkasha Stevenson
This powerful and poignant multimedia series tells the story of Davien Graham, who was 16-years old when he was shot by a Latino gang member for being black. With dignity, insight and compassion, the series documents Davien's life over the course of five years – from his hospital bed to his new life as a paraplegic, through the trial and conviction of his shooter and beyond. Judges called "Standing Up" a "tour de force," "resonating at the highest level of journalistic excellence." Originally published in the Los Angeles Times in November, 2012.