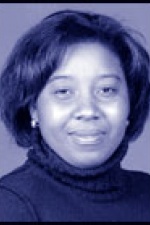 A professional journalist since 1990, Arnessa M. Garrett, 35, began her career as an intern at The Times-Picayune in New Orleans.
She attended Tulane University and was named a Truman Scholar in 1990. She spent her junior year of college at the Institut d'etudes politiques in Paris.
After graduating from Tulane with a bachelor's degree in history, she worked at the Picayune as a copy editor before moving to Washington, D.C., to take a position at the Small Business Administration.
In 1993, she moved to Boston where she was hired on the copy desk of The Boston Globe. She worked at the Globe for seven years, editing national, foreign and local stories.