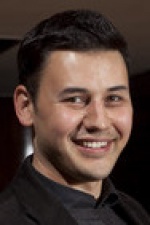 Ben Calhoun joined This American Life as a Producer in 2010. Before that, he was a reporter who contributed to most every major public radio news entity heard in the country—including Radiolab, NPR, the BBC, and Marketplace. Ben worked in WBEZ's newsroom for eight years, where he reported on politics and did documentary work.
Recent Posts by Ben Calhoun
This stark two-part radio series follows students, school staff and families as they confront and cope with the deeply disruptive impact of gun violence on their everyday lives. The series offers revelatory insights into gang geography, youth culture, the corrosive impact of trauma and the overwhelming limitations to stemming the tide of violence. Judges called "Harper High School" "profoundly moving" and "extraordinarily comprehensive and compassionate" in its complexity. Originally broadcasted on NPR in February 2013.