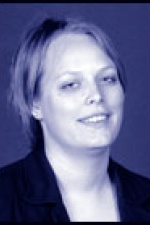 Claudia B. Laws joined the staff of The Daily Advertiser in 2004. A 2002 graduate of the University of Missouri School of Journalism, Laws interned at The Bay City Times, The Cedar Rapids Gazette and The Montgomery Advertiser before finding a home with the Lafayette paper.
While at The Advertiser, Laws, 26, has produced a variety of photo essays, including stories on roadside memorials to accident victims and a camp for children with heart defects. She was the lead photographer on a special section examining the arsenic levels of water in Cow Island, LA.
Her work has been published in local and national publications including USA Today.
Her photographs are also featured in Katrina: Devastation. Survival. Restoration, a retrospective look at the deadliest storm to hit the United States in decades.
Recent Posts by Claudia Laws