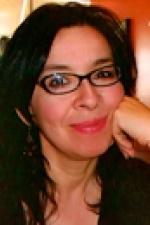 Dianne Solis is a senior immigration reporter at the Dallas Morning News. Her stories have taken her to post-Katrina New Orleans, inside families fractured by addiction to starter heroin, to immigration courts for children, and to a mosque where the Ramadan fast was broken with a FBI agent. As a foreign correspondent with The Wall Street Journal and a Texas-based reporter with the Dallas Morning News, she's written on narcotics, gangs and the impact of drug violence and corruption on ordinary people. She also has lectured on reporting in immigrant communities caught in the most significant crackdown in decades. She was a Nieman fellow at Harvard University.
Recent Posts by Dianne Solis
Dianne Solis, senior writer for the Dallas Morning News, has been covering immigration for the past 25 years. As the humanitarian crisis on the southern border continues, we spoke with Solis about her experiences on the beat, and the challenges of working with children, establishing trust over short periods of time, and providing context for the average reader back home.