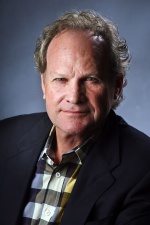 Doug Pardue is a projects reporter for The Post and Courier in Charleston, S.C. Before joining the Charleston paper, he was news projects editor for USA Today. His work as a reporter has received three National Headliner Awards, a Robert F. Kennedy Citation, a first place SPJ award for non-deadline reporting and a Gerald Loeb Citation. He also was part of a Roanoke Times (Va.) team that was a 1990 Pulitzer Prize finalist for coverage of the year-long Pittston Coal strike. Pardue also has served as a projects and investigations editor at The Tampa Tribune and The State (Columbia, S.C.) He is married with three daughters and eight grandchildren.
Recent Posts by Doug Pardue
This comprehensive five-part print and multimedia series exposes South Carolina as a state where more than 300 women died from domestic abuse over the past decade while political leaders did little to stem the violence. Judges called "Till Death Do Us Part" "extraordinarily powerful," "so thoroughly reported and well written as to feel like the definitive work on domestic violence in South Carolina." Originally published in the Post & Courier in August, 2014.