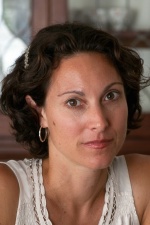 Emily Bazelon is the author of the national bestseller "Sticks and Stones: Defeating the Culture of Bullying and Rediscovering the Power of Character and Empathy." She is a senior editor at Slate, a contributing writer at the New York Times Magazine, and the Truman Capote Fellow for Creative Writing and Law at Yale Law School. She is also a frequent guest on the Colbert Report. Before joining Slate, Bazelon was a Soros media fellow. She worked as an editor and writer at Legal Affairs magazine and as a law clerk on the U.S. Court of Appeals for the 1st Circuit. Bazelon is a graduate of Yale College and Yale Law School.
Recent Posts by Emily Bazelon
This thought-provoking feature tells the stories of victims of child pornography and chronicles their pursuit of restitution from men who view their images, exploring a wide range of legal and emotional issues. Judges praised "The Price of a Stolen Childhood" for "gracefully delivering on its promise to illustrate the emotional, legal and financial impact of a new source of trauma," and for "showing the complexity of legal interventions and their unintended consequences for victims and survivors." Originally published in The New York Times Magazine in January, 2013.