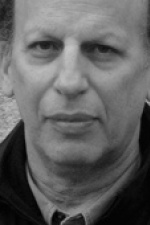 Fred Ritchin is professor of photography and imaging at New York University. He is also the author of Bending the Frame, After Photography, and In Our Own Image. Ritchin is former picture editor of Horizon and The New York Times Magazine, former executive editor of Camera Arts magazine and the founding director of the photojournalism and documentary photography educational program at the International Center of Photography.
Ritchin is the director of PixelPress, creating web sites, books and exhibitions investigating new documentary and promoting human rights.
Recent Posts by Fred Ritchin
For more than two decades, Donna DeCesare photographed gang members and their families in Central America and in refugee communities in the U.S. "Unsettled / Desasosiego" is her bilingual book, featuring those images and the stories of the people she followed. Documentary filmmaker and photographer Mimi Chakarova spoke to DeCesare about the work. With an excerpt from the foreword by Fred Ritchin, author and professor of photography and imaging at NYU.