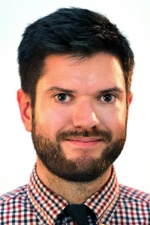 J. Emory Parker is the Interactive Editor at The Post in Courier. He graduated with a degree in biology from the College of Charleston in 2010, where he focused his research efforts on bioinformatics as well as co-created and developed the student media portal cisternyard.com. Before joining the paper in 2013, he assisted with molecular biology research at the Medical University of South Carolina.
Recent Posts by J. Emory Parker
This comprehensive five-part print and multimedia series exposes South Carolina as a state where more than 300 women died from domestic abuse over the past decade while political leaders did little to stem the violence. Judges called "Till Death Do Us Part" "extraordinarily powerful," "so thoroughly reported and well written as to feel like the definitive work on domestic violence in South Carolina." Originally published in the Post & Courier in August, 2014.