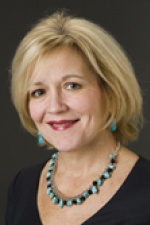 Jacquee Petchel is the executive editor of the Carnegie-Knight News21 multimedia investigative reporting initiative at ASU's Cronkite School of Journalism. She is an award-winning investigative reporter, editor and producer who most recently served as senior editor for investigations and enterprise at the Houston Chronicle.
Petchel has worked as a reporter, editor and television producer. She began her career at The Indianapolis News, then went onto spend six years at The Arizona Republic, and after that The Miami Herald, where she was part of a team that won the 1993 Pulitzer Prize Gold Medal for Public Service for an investigation into property damage in South Florida caused by Hurricane Andrew.
Petchel worked as a senior producer of investigations at WCCO-TV in Minneapolis and then as executive producer of investigations at WFOR-TV in Miami. She returned to The Miami Herald in 1999 as assistant city editor over the criminal justice team, later becoming the paper's investigations editor. In 2001, she was part of a team that received the Pulitzer Prize for Breaking News for coverage of the federal raid that removed 6-year-old Elián González from his relatives' home in Miami and returned him to his father's custody. In 2005, she began managing the investigative team at The Houston Chronicle. Over the course of her career, she has reported or led projects that have won the Robert F. Kennedy Journalism Award, the Investigative Reporters and Editors Award, an Alfred I. DuPont-Columbia University Silver Baton and numerous regional awards.