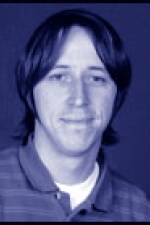 Jason Brown, 28, began his career as an intern at The Daily Advertiser in 2004 and was promoted to a full-time night cops position shortly afterward.
Since then, Brown has worked as a general assignment reporter focusing on public safety and environmental issues.
He is a 2005 graduate of the University of Louisiana, where he received a journalism degree. While in college, Jason was the recipient of several Society of Professional Journalists collegiate journalism awards.
Last fall, Brown was part of a team of reporters deployed to various areas throughout Louisiana affected by hurricanes Katrina and Rita.
A Louisiana native, Brown, 28, is father to a 7-year-old daughter, Paxton.
Recent Posts by Jason Brown