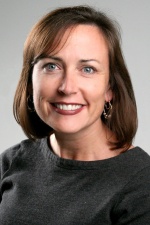 Jennifer Berry Hawes is a feature writer for The Post and Courier who covers faith and values with a special interest in social issues. She has won numerous awards for her writing, including being named South Carolina Journalist of the Year and the Religion Newswriters Association's Cornell Reporter of the Year award, given to the top religion writer at mid-size newspapers. A journalist for two decades, she also is the mother of two.
Recent Posts by Jennifer Berry Hawes
This comprehensive five-part print and multimedia series exposes South Carolina as a state where more than 300 women died from domestic abuse over the past decade while political leaders did little to stem the violence. Judges called "Till Death Do Us Part" "extraordinarily powerful," "so thoroughly reported and well written as to feel like the definitive work on domestic violence in South Carolina." Originally published in the Post & Courier in August, 2014.