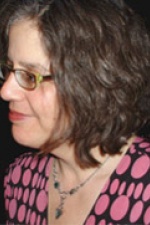 Jill Kaufman is the news director at WFCR in Amherst, Massachusetts where she oversees newscasts, features and series reporting. She also reports on issues around western New England. Before coming to WFCR, Kaufman began the global resources desk at PRI's "The World" at WGBH in Boston. As the executive editor, she commissioned American stories with international angles for the show; for stations, she provided international content to broaden local talk shows, reporter packages and other news production.  Prior to her role at the global resources desk, Kaufman was a reporter at WGBH's culture desk from 2001 to 2003. She created nationally distributed feature reports for NPR and PRI programs, covering the arts, education and New England history.
During the time leading up to the 2000 Presidential Primary, Kaufman hosted "The Exchange," a statewide call-in talk show from New Hampshire Public Radio. During the South Carolina Primary, she hosted NPR's Weekend All Things Considered. Kaufman has also been a newscaster for NPR's Only a Game and NPR's Living on Earth.  She received a Bachelor of Fine Arts from Emerson College and has done graduate work there in broadcast journalism.
Recent Posts by Jill Kaufman
Post-Traumatic Stress Disorder is usually a soldier's story. This pair of broadcasts tells, instead, the story of a couple. Originally aired on WFCR (New England) in May and December, 2007.