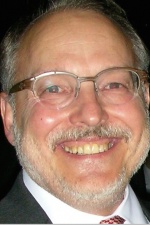 John Barth is Managing Director of the Public Radio Exchange (PRX.org), an online distributor and archive of radio programs and audio that serves public radio networks, stations, producers, podcasts, satellite radio and commercial digital companies.
Barth was the founding producer of the public radio business program Marketplace. From there he went on to run all of AOL's news operations and business, and later was in charge of original content for the premium spoken word site Audible.com. He was the Editorial Director of the 2003 Public Radio Collaboration project, "Whose Democracy Is It?" and forged collaborations with NPR, the BBC, Microsoft, PBS and Alibris.com.
Barth has been a reporter, producer and news director at public radio stations in Missouri, Minnesota and Philadelphia. His radio work has been heard on NPR's various programs. In addition, he was an adjunct professor at George Washington University's School of Media and Public Affairs where he also serves on its advisory council, and has been a judge for the Third Coast Audio Festival and Dart Awards, and has served on the board of the Public Radio Program Directors and has advised many funding evaluation panels for the Corporation for Public Broadcasting.