Jose Jaime "Nonoy" Espina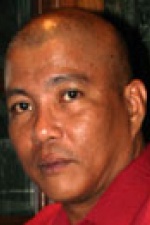 Jose Jaime Espina, also known by his nickname 'Nonoy,' is currently managing editor of Dateline Philippines, an independent start-up news site. He has been a journalist for more than 22 years, most of these spent in the field.
Among the subjects he has covered in the Philippines are the communist insurgency and related issues of human rights, internal displacement and social justice. Most recently, he covered the effects of the mass displacement caused by hostilities between the Philippine military and secessionist rebels in central Mindanao.