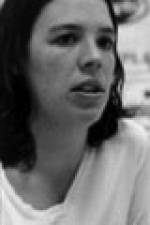 Julie Snyder is the Senior Producer for This American Life. She has been with the show since 1997, winning many awards in broadcasting including Peabody awards, duPont-Columbia awards and an Emmy for Outstanding Nonfiction Series for the This American Life television show.
Recent Posts by Julie Snyder
This stark two-part radio series follows students, school staff and families as they confront and cope with the deeply disruptive impact of gun violence on their everyday lives. The series offers revelatory insights into gang geography, youth culture, the corrosive impact of trauma and the overwhelming limitations to stemming the tide of violence. Judges called "Harper High School" "profoundly moving" and "extraordinarily comprehensive and compassionate" in its complexity. Originally broadcasted on NPR in February 2013.