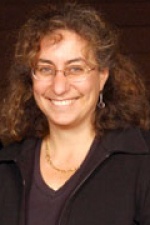 Karen Brown covers health care and general assignment stories for WFCR public radio (Amherst, MA) - with a focus on mental health, children's issues, and community-based initiatives. Her features have aired nationally on National Public Radio, American RadioWorks, Marketplace Radio, Justice Talking, and other outlets.
She also produces national radio documentaries on health and mental health issues, interweaving personal stories with policy issues. "A Burden to be Well: Sisters and Brothers of the Mentally Ill," looked at the lingering effects of growing in a family with mental illness. "A Mind of Their Own: Children with Bipolar Disorder," followed three families trying to navigate adolescence while dealing with a severe, and controversial, mental illness. And her documentary, "Trauma and Recovery: A Cambodian Refugee Experience," revealed the long term effects of trauma on Cambodian survivors of the Khmer Rouge, and the cultural barriers to getting them help. Her documentaries have won national awards from RTNDA (Edward R. Murrow Award), American Women in Radio and Television (Gracie Allen Award), New York Festivals, Mental Health America, Association of Health Care Journalists, PRNDI, and the inaugural Daniel Scorr Journalism Prize.
Recent Posts by Karen Brown
Post-Traumatic Stress Disorder is usually a soldier's story. This pair of broadcasts tells, instead, the story of a couple. Originally aired on WFCR (New England) in May and December, 2007.