Kate Black
Director, Programs and Partnerships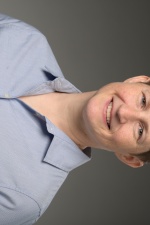 Kate Black is Director of Programs and Partnerships for the Dart Center for Journalism and Trauma, a global project of the Columbia Journalism School that encourages innovative and ethical news coverage on violence, conflict and tragedy worldwide. She oversees all of the Dart Center's programs and activities, including the Dart Awards for Excellence in Coverage of Trauma, the Ochberg Fellowships, the Early Childhood Reporting Initiative, as well as national and international training, workshops, and public events.  For seven years prior to joining the Dart Center, Kate was a program officer at the Open Society Foundations where she directed the Soros Justice Fellowships and founded and directed the Katrina Media Fellowships, each $1 million grantmaking programs.
Kate was a Coro Fellow in Public Affairs in New York and a Princeton Project '55 Fellow in Washington D.C  She has served on selection committees of social documentary, journalism and advocacy awards programs, including Moving Walls and the Robert F. Kennedy Journalism Awards, and as a consultant to various non-profit journalism and social justice organizations as well as independent writers, authors, and researchers.
Recent Posts by Kate Black
The Thomas Scattergood Foundation for Behavioral Health awarded the Dart Center with a grant to conduct workshops in the Philadelphia area to improve coverage of mental health issues.

An important reminder for journalists:  The deadline for entries to the 2010 Dart Awards for Excellence in Coverage of Trauma — open to all North American news media — is this Friday, January 29, 2010. That means there's limited time to submit your exemplary journalism on the impact of violence, crime, disaster and other traumatic events.