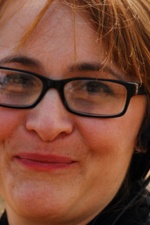 Kelly McEvers is a national correspondent for NPR West. Before returning to the U.S. in 2013, she ran NPR's Beirut bureau, and before that was based at NPR's Baghdad Bureau. Prior to arriving in Iraq in 2010, McEvers was one of the first Western correspondents to be based full-time in Riyadh, Saudi Arabia where she also covered Yemen and other Persian Gulf countries. Before covering the Middle East, McEvers spent many years reporting on the former Soviet Union for PRI's The World, where she investigated the Russian military's role in the violent end to the three-day school siege by Chechen militants in the Russian town of Beslan, and before that, she covered Indonesia, Malaysia, and Singapore for NPR and other outlets. In addition to NPR, her radio work has appeared on PRI/Chicago Public Radio's This American Life, NPR's Hearing Voices and On the Media, American Public Media's Weekend America, and the CBC. Her writing has appeared in The New York Times Magazine, Esquire, Foreign Policy, The New Republic, The New York Review of Books Online, The Washington Monthly, and the San Francisco Chronicle. She is a founder of Six Billion, an online magazine that was a regular feature at Harvard University's Nieman Conference on Narrative Journalism. She has been recognized with a George Foster Peabody award, an Alfred I. DuPont-Columbia award, a Gracie award, and an Overseas Press Club mention for her 2012 coverage of the Syrian conflict.
Recent Posts by Kelly McEvers
After a devastating year covering the Middle East for NPR, Kelly McEvers unexpectedly turned the microphone on herself, as well as doctors, researchers, and fellow war correspondents. The result: a deeply personal radio documentary, "Diary of a Bad Year." McEvers will speak at a Dart sponsored forum Nov. 5.