Klas Backholm
Country Contact, Finnish Network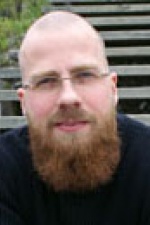 Klas Backholm is a journalism and trauma researcher at the Developmental Psychology Department at Åbo Akademi University in Vaasa, Finland, where he specialises in the psychology of crisis situations. Since the beginning of 2008, Backholm has been involved in creating a Dart network in Finland. Klas is currenlty involved in research projects focusing on risk factors for psychological impairment in journalists working with mass shootings, and on journalists' usage of social media platforms during crisis-related work assignments. He wrote his doctoral thesis on the psychological well-being of journalists after crisis-related work. Prior to become a lecturer, Klas worked as a news journalist at the Finnish Broadcasting Company.
Recent Posts by Klas Backholm
Reporters from Finland and Sweden describe how they approached the recent massacre on the island of Utöya and the explosion in Olso that preceded it.