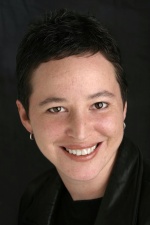 Lara Solt joined The Dallas Morning News as a staff photographer in 2003.  Before coming to Dallas, Lara freelanced in the New York City area.  Previously she worked as a staff photographer for Copley Newspapers / Sun Publications in the Chicago area. Solt has won multiple awards in Pictures of the Year, World Press Photo and other competitions. She is a graduate of Ohio University¹s School of Visual Communications. Her primary interest has always been storytelling, with a focus on community photojournalism, and most recently with multimedia.
Recent Posts by Lara Solt
In rural Mexico , Yolanda Méndez Torres lived in a society where sexual violence against girls often goes unreported and unpunished. In America , she joined legions of undocumented abuse victims who have little hope of finding justice. This narrative series chronicles Yolanda's crossing between the two worlds. Originally published in The Dallas Morning News (Dallas, TX), in Dec., 2006.