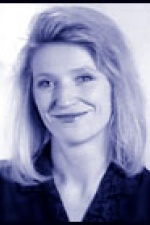 Liisa Hyvarinen Temple is a journalist based in Tampa, Florida working in print, broadcast and online. She is also adjunct professor for print and broadcast journalism at University of South Florida and University of Tampa.
As an executive producer for WTSP-TV in Florida, Hyvarinen supervised editorial content for all investigative and consumer-related stories for the station. She produced the first in-depth interview of Timothy McVeigh's mother and, while working at WSPA-TV in South Carolina, was responsible for coverage of Susan Smith, convicted of drowning her two sons in a local lake.
Recent Posts by Liisa Hyvarinen Temple
Thanks to Skype, mobile phones and email, it's easy to interview soldiers in the field and track families at home. A journalist and military spouse sheds light on how to do it.

In these articles Liisa Hyvarinen describes her meetings with Rwandese journalists and her impressions of that country.