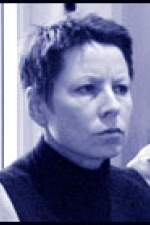 Maria Benning is a journalist based in Hannover, Germany.

Recent Posts by Maria Benning
Journalists, editors and trauma specialists meeting for Germany's first-ever conference on trauma and journalism have called for the universal training of journalists in the skills of emotional literacy and trauma awareness.

Trauma ist griechisch und heißt Wunde. Trauma und Journalismus – ein Thema für verwundete Journalisten also? Für Dünnhäutige und"Weicheier", die den harten Anforderungen der Medienbranche am Ende doch nicht so ganz gewachsen sind? Irrtum. Traumatisiert werden kann jeder. Das ist inzwischen wissenschaftlich nachgewiesen. Ein schreckliches Ereignis kann Berufsanfänger aus der Bahn werfen, aber auch alte Hasen mit 30 Jahren Erfahrung. Der seinem Image nach abgebrühte Kriegsreporter gehört ebenso zur Risikogruppe wie der Lokaljournalist, dessen kleine Welt heil sein soll - und es nicht ist.