Matthew Friedman, M.D., Ph.D.
Executive Director, National Center for PTSD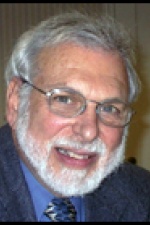 Matt Friedman is currently Executive Director of the U.S. Department of Veterans Affairs National Center for Post-Traumatic Stress Disorder (PTSD), and Professor of Psychiatry and of Pharmacology at Dartmouth Medical School.
He has worked with PTSD patients as a clinician and researcher for more than 30 years and has published extensively on stress and PTSD, biological psychiatry, psychopharmacology, and clinical outcome studies on depression, anxiety, schizophrenia, and chemical dependency. He has written or co-edited 15 books and monographs, 52 book chapters and 93 peer reviewed articles in scientific journals. Listed in The Best Doctors in America, he is a Distinguished Fellow of the American Psychiatric Association, past-president of the International Society for Traumatic Stress Studies (ISTSS), chair of the Scientific Advisory Board of the Anxiety Disorders Association of America (ADAA), and has served on many VA and NIMH research, education and policy committees.
Recent Posts by Matthew Friedman, M.D., Ph.D.
With suicide rates in the U.S. armed forces at record highs, debate is raging about whether changing the name post-traumatic stress disorder (PTSD) to post-traumatic stress injury (PTSI) would help reduce stigma. The Dart Center asked three leading clinicians and researchers to weigh in.

Changing the name of PTSD won't eliminate stigma or make sufferers more likely to seek treatment.