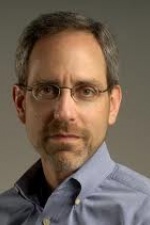 Matthew Kauffman has been a reporter at The Hartford Courant since 1986 and is currently a reporter on the Courant's investigative desk. 
Kauffman also specializes in computer-assisted reporting and manages the newsroom's databases and Intranet. In 2007 he was the winner of the Dart Award for Excellence in Coverage of Trauma and a finalist for the Pulitzer Prize in Investigative Reporting for a series he co-authored on mentally ill troops sent to war. He has also received a Polk Award, the Selden Ring Award, the Worth Bingham Prize and the Heywood Broun Award, and has twice been a finalist for the Gerald Loeb Award. Outside the paper, Kauffman teaches graduate-level courses in investigative reporting and computer-assisted reporting at Quinnipiac University.
Recent Posts by Matthew Kaufman
The U.S. military is sending troops with serious psychological problems into Iraq and is keeping soldiers in combat even after superiors have been alerted to suicide warnings and other signs of mental illness, a Courant investigation has found. Originally published in the Hartford Courant, May 2006.