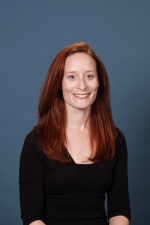 Molly Hennessy-Fiske is a staff writer for The Los Angeles Times, where she has spent seven years covering metro, national, business and foreign news, including reporting rotations in Afghanistan, Egypt and Iraq.
She was a finalist last year for the Livingston Awards. She completed a Pew Fellowship reporting from Mexico in 2004 and a Thomson Reuters fellowship in Lebanon in 2006.
She has reported for newspapers in Boston, Miami, Raleigh, Schenectady, Syracuse, Washington and West Palm Beach.
Hennessy-Fiske grew up in Upstate New York before attending Harvard College, graduating with a bachelor's degree in social studies (1999). She is currently Houston Bureau chief.
Recent Posts by Molly Hennessy-Fiske
This powerful and poignant multimedia series tells the story of Davien Graham, who was 16-years old when he was shot by a Latino gang member for being black. With dignity, insight and compassion, the series documents Davien's life over the course of five years – from his hospital bed to his new life as a paraplegic, through the trial and conviction of his shooter and beyond. Judges called "Standing Up" a "tour de force," "resonating at the highest level of journalistic excellence." Originally published in the Los Angeles Times in November, 2012.