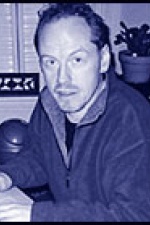 Patrick Cox has reported and written series on international terrorism (1999), Middle East history (2002), the U.S.- Mexico border (2004) and Hiroshima's Survivors (2005). Cox has also filed reports from around the world: the Balkans and the former Soviet Union (ethnic conflicts and emerging democracies), South Korea and Japan (soccer's 2002 World Cup) and Chile (some of the world's largest telescopes).
Before joining The World, Cox reported for public radio stations in San Francisco, Portland, Oregon and Boston. In 1998 he was awarded a Knight International Press Fellowship and spent six months training journalists in Moldova, Romania and Hungary. His favorite job, though, was at Copenhagen University's Philosophy Department where he cleaned the bathrooms.
Recent Posts by Patrick Cox
A 4-part series introducing listeners to living survivors of the atomic bomb blast.  Originally aired on PRI's The World in 2006.