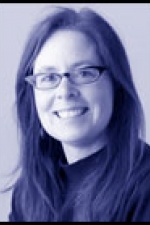 Renee C. Byer is an award winning photographer who started her photojournalism career at the Peoria Journal Star. (Illinois). Other photo positions include stints at the Seattle Post-Intelligencer (WA) Statesman Journal in Salem (OR), The Oregonian in Portland (OR), Syracuse newspapers in Syracuse (NY), The Hartford Currant (CT), The Transcript-Telegram in Holyoke (MA). She currently is on the photo staff of the Sacramento Bee, (CA).
Byer has won numerous NPPA Pictures of the Year Awards, Society of News Design awards and was National Co-chair for Women in Photojournalism from 1994-1998..
Byer received a B.S. degree from Bradley University, Peoria, Il. and also attended Syracuse University in a multimedia master's program.
While at the P-I, Byer worked closely with reporter Carol Smith on the story "The ones she left behind," in order to shoot sensitive photos to accompany the story about the life of a father and baby son who were devastated by the suicide of "mom" who was suffering from serious post-partum depression.
Recent Posts by Renee Byer
The story of a man left to care for his infant son after his wife committed suicide while suffering severe post-partum depression. Originally published in the Seattle Post-Intelligencer (Seattle, WA), in 2003.