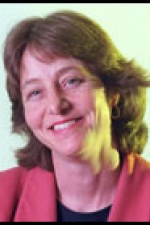 Ruth Teichroeb is an investigative reporter whose stories have uncovered abuse in residential schools for the deaf, revealed police officials' failure to crack down on domestic violence in the ranks and most recently documented the mistreatment of troubled developmentally disabled adults in the care of private companies.
Her investigations have won national and regional awards, including a National Press Club award, a Robert F. Kennedy Journalism Award, two C. B. Blethen Memorial Awards and two Best of the West Awards. Before joining the P-I, Ruth was a reporter at the Winnipeg Free Press and author of the 1997 book "Flowers on My Grave: How an Ojibwa Boy's Death Helped Break the Silence on Child Abuse" published by HarperCollins Canada.
Recent Posts by Ruth Teichroeb
A Spanish-language version of the Dart Center's guide to covering children in traumatic situations.

When children are victims of violence, journalists have a responsibility to report the truth with compassion and sensitivity.