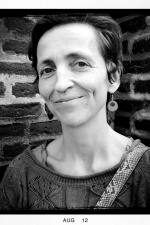 Stefanie Friedhoff is a German-American journalist and assistant director for programming and special projects at the Nieman Foundation for Journalism at Harvard University. She is also a contributing editor at Nieman Reports, and runs Nieman's Trauma Journalism Program. Prior to joining the Foundation staff in 2006, she worked as a freelance journalist and science writer for U.S. and European media such as Time (U.S.), Suedeutsche Zeitung (Germany) and Folio/Neue Zuercher Zeitung (Switzerland). Friedhoff spent 15 years in German daily newspapers and magazines as a writer and editor before moving to Cambridge, Mass. in 1998. She was a 2001Nieman Fellow.
Recent Posts by Stefanie Friedhoff
This tipsheet, building on the 2011 Dart Center workshop "Out of the Shadows: Reporting on Intimate Partner Violence," reviews essential background for reporting on IPV.