Steve Gorelick, Ph.D.
Professor, Department of Film and Media Studies, Hunter College, CUNY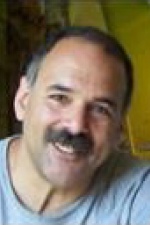 Steve Gorelick is Professor of Media Studies in the Department of Film and Media Studies at Hunter College and a member of the Dart Center's Advisory Council.
His major research interest is the representation of crime, violence, disease and traumatic events in media and culture. In 2007, he was named a Fulbright Scholar in Berlin by the German Fulbright Commission. He also is Chair of the Board of Advisors of the National Center for Critical Incident Analysis (NCCIA) and has served as consultant to the research division of NBC News and to federal agencies during and after sudden acts of violence.
His columns and essays have appeared in The Christian Science Monitor,  The Washington Post, The Los Angeles Times, The International Herald Tribune, and The Chicago Tribune, among other publications. He also serves as an advisor to the 20th anniversary committee of the national PBS documentary film series, POV. In March 2005, he represented the United States as a guest of the government of Spain at the Club of Madrid's International Summit on Terrorism and Democracy, where he was invited to speak about the role of media, culture and journalism during high-profile traumatic incidents.
Recent Posts by Steve Gorelick, Ph.D.
Does this mean I have to watch it again?

That was my first thought when asked for my reaction to "the Neda video."

I had watched it early on, before its provenance was clear, and felt I had already grappled with its horror. I remember forcing myself to face the screen, as if watching every second would admit me to some global community of the grieving.

Within a minute of getting the first bulletin about the London terror bombings, I activated all the modern tools that allow anyone to monitor news coverage from the comfort of their living room.