Susan Herman
Associate Professor, Pace University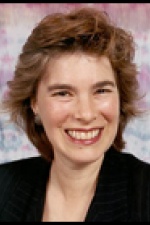 Susan Herman is a professor of criminal justice and the author of Parallel Justice for Victims of Crime.  From 1997 to 2005, she served as the executive director of the National Center for Victims of Crime, the nation's leading resource and advocacy organization for crime victims. 
With more than 25 years of leadership experience in government, criminal justice, and social services, Herman is an internationally recognized spokesperson for victims of crime and a new vision of justice for victims: "parallel justice."  Previously, Herman served as director of community services at The Enterprise Foundation, director of the domestic violence division of Victim Services (now Safe Horizon) in New York City, special counsel to the police commissioner of New York City, director of mediation services at the Institute for Mediation and Conflict Resolution, as an attorney at the NOW Legal Defense and Education Fund, and as an instructor at New York University's School of Law and NYU's Wagner School of Public Service. 
Recent Posts by Susan Herman
In this video from the 2011 Dart Center workshop "Out of the Shadows: Reporting on Intimate Partner Violence," Sussan Herman, J.D. and Janice Humphreys, Ph.D, RN, NP, discuss frameworks for understanding responses to intimate partner violence from biology and criminal justice.