Rory Peck Trust Announces 2015 Award Winners
November 19, 2015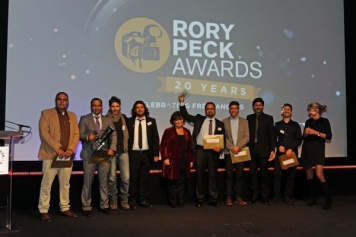 The Rory Peck Trust honored the work of four freelance cameramen and camerawomen from northern Iraq, Pakistan and Syria at its 20th anniversary awards event Wednesday evening. 
The Rory Peck Award for News went to Syrian freelancer, Zein Al-Rifai, for his coverage of the ongoing conflict in his home city of Aleppo, the former economical capital of Syria, which has been divided between government and rebel-held areas since fighting erupted in 2012. Aleppo: Life in Ruins, shows the consequences of the almost daily barrel-bombings and the day-to-day reality of peoples' lives in the rebel-held area of the city. 
The Rory Peck Award for News Features was presented to Iraqi freelancer Zmnako Ismael for On the Road with Yazidis Fleeing Islamic State. Zmnako filmed the exodus of tens of thousands of Yazidis from Mount Sinjar in northern Iraq in August 2014, travelling the entire route from the Newroz refugee camp in Syria to the mountain, and back.
The Sony Impact Award for Current Affairs went to Pakistani freelance cameraman Haider Ali for Pakistan's Hidden Shame. The story reveals how tens of thousands of vulnerable young boys across Pakistan have fallen victim to pedophile predators, many of them bus and truck drivers who have openly admitted to having had sex with the boys. 
The Martin Adler Prize was awarded to Hassan Ashwor, a freelance fixer based in Dohuk, Northern Iraq. Ashwor has become a key contact for visiting journalists and human rights organizations, especially those investigating atrocities perpetrated against the Yazidi community by Islamic State.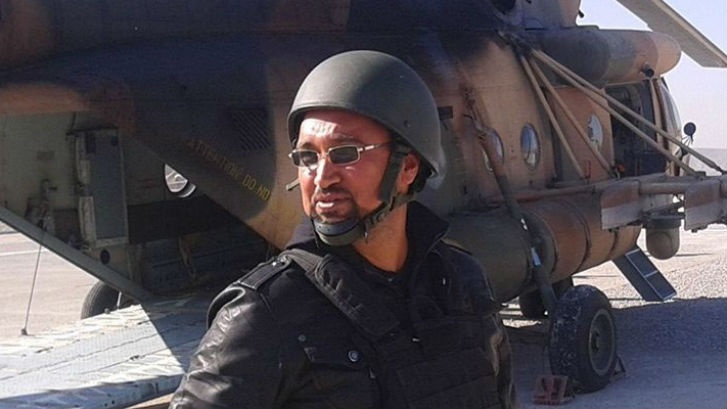 "After twenty years, the mission of the Rory Peck Trust continues: to provide practical and financial support to freelance journalists and their families worldwide. Tonight's award winners and finalists demonstrate why - they bring us stories that are hard to reach and difficult to tell, and without their talent, determination and bravery our understanding of the world suffers," said Tina Carr, Director of the Rory Peck Trust. "As journalists continue to be targeted all over the world, freelancers remain the most vulnerable. They deserve our recognition, support and protection more than ever."
Click here for full event coverage and to learn more about the Rory Peck Trust.